EPIPHANY IN ART
With the possible exception of the Good Shepherd, the scene of the Magi in worshipful adoration before the Holy Child is the earliest and most frequent artistic representation of Jesus' life and ministry.
Altogether from these early years, there are twelve catacomb paintings and fifty sculptures depicting the adoration of the Magi.
The scene has continued to capture the imagination of artists such as
Rembrandt
:
...
Rubens
: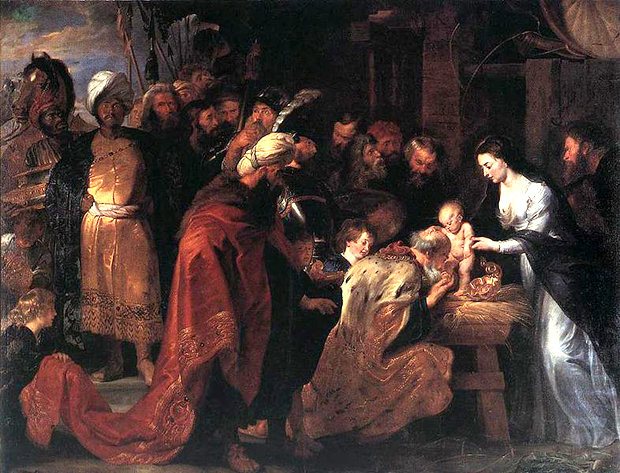 ...and
Hieronymous Bosch
:
For scholarly background on depictions of the magi through the ages, see theology professor Robin M. Jenson's essay, "Witnessing the Divine: The Magi in Art and Literature." Or, for a lively look at this sacred scene in an array of artistic images from throughout the centuries, watch Jennifer Avalon's video "We Three Kings." .
For further information, see Epiphany Legends, Background, and Traditions of the Season
.